She was waiting for this event for sooooo looooong months,
The famous star of the dance-floor and chairs - Fifi - is happy to invite you @ home for the next edition in Avril!
this weekend is organized with friends, for friends and friends of friends. 120 guests only.
24 h of argentine tango music, self-service buffet on Friday, hot meal on Saturday, brunch on Sunday, coffee and tea, water, home-made fresh soup during the night, friendly spirit, smiles, and warm embraces night and day.
On the dance floor:
An equal balance between leaders-followers will be aimed for.
Even if TFM is not an "Encuentro", Codigo is natural and required, this is the more friendly way to respect each other.
Eat? Drinks? Price?

buffet on Friday, 18h30-20h30
Barbecue on Saturday (meat) or vegetarian food 18h30-21h
brunch on Sunday 11h-13h
every day: snacks, fruits, coffee and tea, water, home-made fresh soup during the night.
For all this: we ask 130 €
Where to stay? 
NEW deal with B&B hotel TOURCOING CENTRE
Special price with the code tango aux frontières: 45€ / night / double room.
Reservation by phone :+33 3.20.28.83.01 or EMail : bb_4523@hotelbb.com 
Adress : 83 rue de Tournai 59200 Tourcoing FRANCE
Registrations?

COMPLET
 but we are managing a waiting list, 

clic here

 in case of last minute registration
The link is available from Monday 20/12/2021, 20h12m21sec, until mid of january
registrations until mid of January
most of our friends use this group on Facebook to share info and prepare their coming
Schedule: (about Dj's: informations day by day ;-) )
Friday:
16h welcome to first guests
Dj 17h-21h: *** Nina Todorova **** la musique droit au coeur

Dj 21h - 2h: *** Natalia *** a wonderful woman from LA PLATA, professional dancer and for the first time @home as DJ. 120 % energetic Argentinian style, a perfect way to dance until the end of the night
Saturday:
14h-15h15: let's go for another challenge with Agustin & Natalia, XXL tango lesson, 75 minutes
How many people could be on the dance floor for this XXL Tango Class???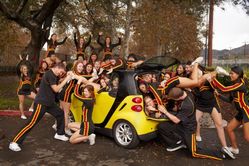 DJ 15h30 - 19h30: *** Peter CORVO **** l'un des premiers Dj de Belgique reprend du service

time for a BBQ or vegetarian food
DJ 21h - 2h:  *** Marc Tommasi *** la créativité qui swingue
Sunday:
11h: Brunch by Ludo
Dj 13h -18h00: Greg (@home)
Every day: Massage
Covid rules? self test at the entrance for all of us