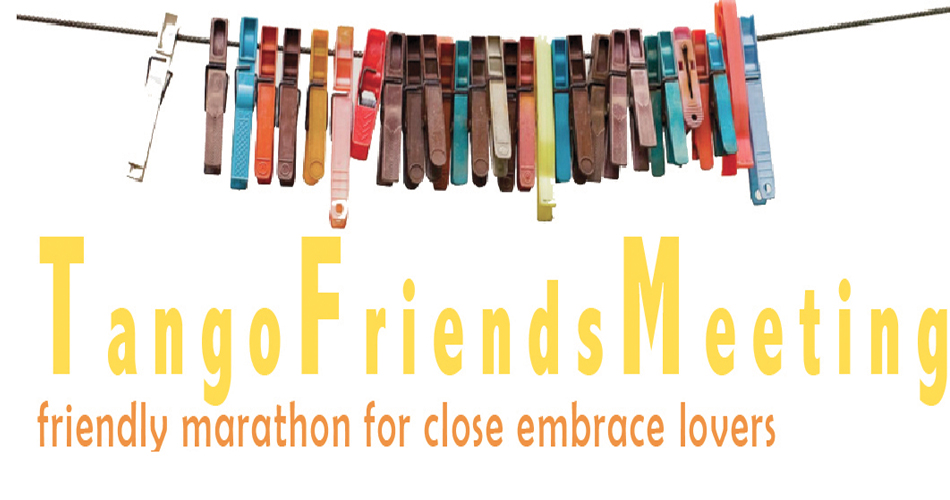 We use to organize the Tango Friens Meeting twice a year.
Because of COVID19,  unfortunately as things are evolving in Belgium and other places in the world, there are still too many question marks for all of us to make new engagements with hotels, airplane companies, suppliers, volunteers etc.
That is why, after postponing the Easter edition 2020, we now decided to cancel the September edition 2020 too .
Meanwhile, we wish you a healthy, interesting and safe time and hope to see you again in Easter 2021, 2>4th April.
We will send a private message to participants, and we will refund money asap.
Easter weekend (2>4 April 2021)
2d weekend of September
included: 24 h of music, self-service buffet on Friday, hot meal on Saturday, brunch on Sunday, coffee and tea, water, home-made fresh soup during the night, friendly spirit, smiles, and warm embraces night and day
On the dance floor:
An equal balance between leaders-followers will be aimed for.
Even if TFM is not an "Encuentro", Codigo is natural and required, this is the more friendly way to respect each other.

Eat? Drinks? 
buffet on Friday, 18h30-20h30
Barbecue on Saturday (meat) or vegetarian food 18h30-21h
brunch on Sunday 11h-13h
every day: snacks, fruits, coffee and tea, water, home-made fresh soup during the night
Registrations about the next one? link available in January
all infos will be online one month before
most of our friends use this group on Facebook to share info and prepare their coming
curious about our place? here's a vidéo