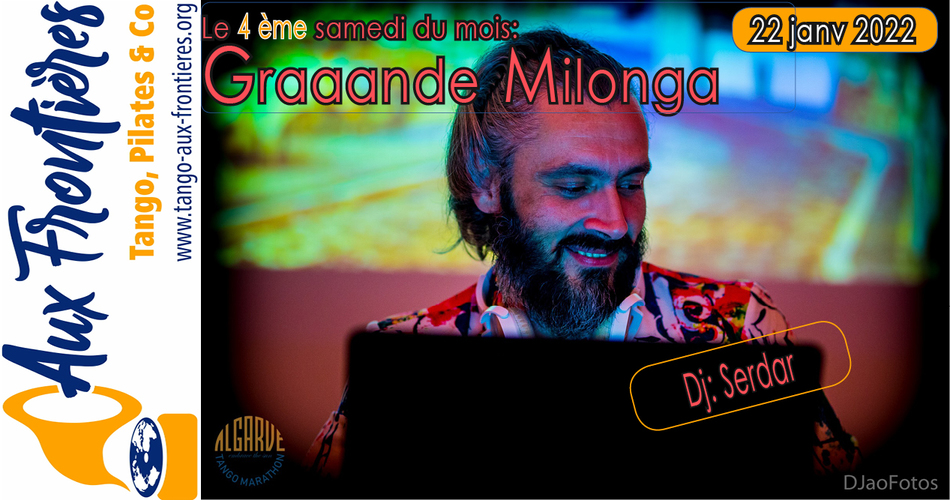 Every 4th saturday of the month: GRAAANDE MILONGA.
we use to organize our regular milongas during off-days, but this is really too few /year. We asked to the royal family for one more off-day/month: it seems to not be decided yet, so .... let's see you once more often every month during a saturday night milonga.

Ce mois, un Dj invité très international, qui prendra les chemins de campagne jusqu'à nos frontières:
Serdar HIZAL
---
Nous avons proposé de réserver les places ( en un clic ICI ) et c'est COMPLET
Autres dates à venir: (djs en cours de confirmation)

26 février: Greg ou ...
26 mars: Gisela Graef Molini
23 avril,
28 mai Bénédicte
25 juin 
PAF: 8 € 
Lire plus