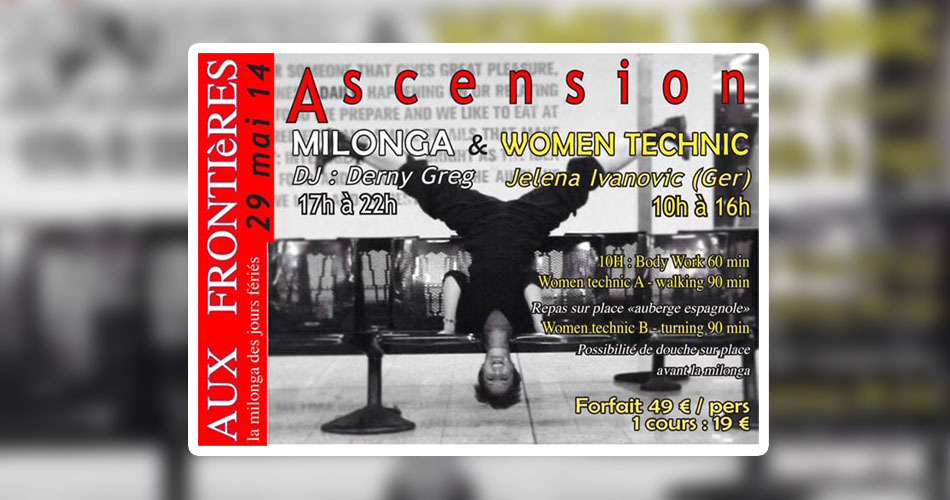 Jelena Ivanovic
is a professional Ballet- and contemporary dancer and has been teaching Tango for nine years. Together with her ex partner she owned her own Tango school in Switzerland and organised a festival and many Tango holiday trips to the Swiss alps. For the last two years she has been travelling and teaching her workshops at different festivals throughout Europe (Germany, Switzerland, Czechia, Malta, Finland, Italy).
In her classes Jelena always focuses on a good and healthy body attitude, a stable balance and a dynamic way of dancing. As a specialist for Tango women's technique, her workshops are filled with a lot of technical ideas about a stable standing and turning on one leg. She also teaches her students an elegant way of walking, a healthy way of dancing in high heels and an active way of dancing in the role as a follower.
Jelena's workshops are completed by some exercises for a strong and healthy back, which will make rotation and a free leg for forward and backward boleos way easier.
As a side dish students will learn some simple massage exercises for pain free feet after dancing in high heel shoes and get some information what to keep in mind when buying new tango shoes. 
Inscriptions by contact-page or by mail at tango.aux.frontieres@gmail.com
Lunch is so "potluck" and a shower on site is possible for those involved in the milonga.
Lire plus