Pictures from Luca LOMAZZI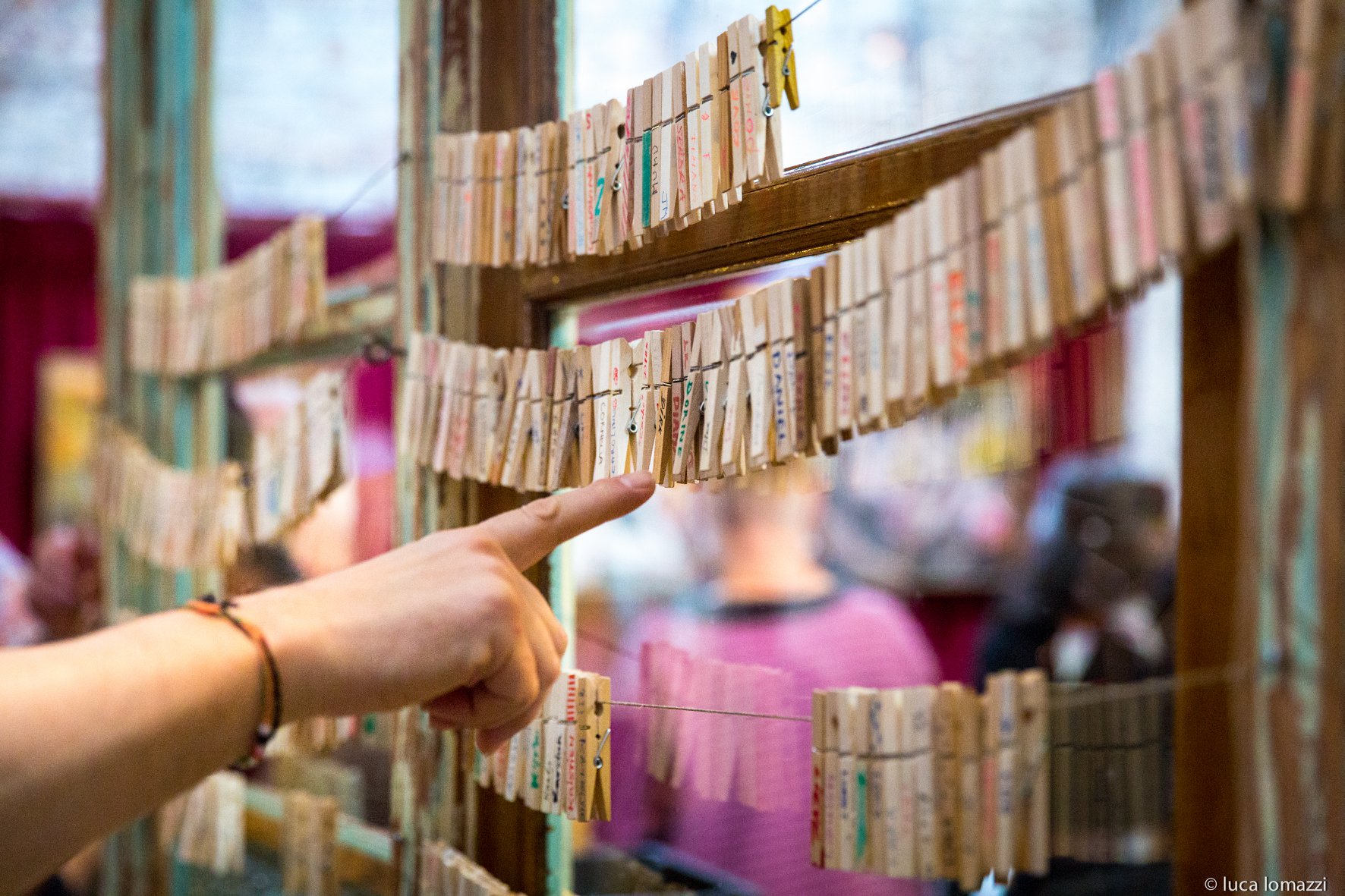 en couleur https://www.flickr.com/gp/97550402@N08/2201Pi
black & white https://www.flickr.com/gp/97550402@N08/f0Lu6R
et une video de stefano:
https://vimeo.com/263478311/c63ba61e38
"Tango Friends Meeting" ?
What's that ?
It's the missing link between Encuentros and Marathons.
3 days of nice tango with friends, and "friends of friends".

Why "Friends" ?
Because every one has some friends abroad, who could not yet find the time to visit this spot in the world where tango & socializing get together.

For Christ sake ?
Because we like to welcome people from abroad, because we want to share our place with them, and eventually get the feeling we're elsewhere while being at home.
to register:closed/  list of participants
most of our friends use this event facebook  to share infos and prepare their coming
Price:
included:  24 h of music, self-service buffet on friday, hot meal on saturday, brunch on sunday, coffee and tea, water, home-made fresh soup during the night.
3 days Pass : 90 € (low price for registrations before 30 november), then 100 €
last minute? envie d'1 journée? possibilities for 10 couples/ COMPLET
On the dance floor:
An equal balance between leaders-followers will be aimed for.
Even if TFM is not an "encuentro", codigo is natural and required, this is the more friendly way to respect each other.
Eat? Drinks ? 
new! self-service buffet on friday, 18h
hot meal on saturday (vegetarian or meat)
new! brunch on sunday
every day: snacks, fruits, coffee and tea, water, home-made fresh soup during the night.
and many kind of belgian beers to discover during the week-end.
Nights and Dj's:
Vendredi: 

NEW 2 Djs 

16h welcome to first people, keys for the gite
Dj 17-21h: Marinette Petitpas (Rennes)
Dj 21h - 2h: Matias Valentin de Alsina (Arg) + VINYLES

Samedi :

14h OPTION Guided tour la villa Cavrois (Croix-Fr) (languages EN & FR, +11€, carpooling)
16h - 21h: Dj Ben Willems (Be)
21h - 2h: Luca Lamberti (It)

Dimanche 

11h: Brunch
13h -18h00: Greg Demerville (Fr)
Where to stay?

Gite de groupe "domaine de la grande vellerie".3 kms . Already booked, Get the key on your arrival at the milonga/ 50 € / 2 nights (friday to sunday). Bedrooms (bathroom in each bedroom) included brunch on saturday at the milonga
some other links to help you:
At 5 km from the venue, rooms for approx. 35 Euro per night. Shared bathroom. Lemon Hotel in Tourcoing.
At 7.5 km from the venue, rooms as at 45 Euro per night. Sleeps 3. Shared bathrooms. F1 Hotel in Roncq.
At 12 km from the venue, rooms as of 65 Euro per night, sleeps up to 3. Private bathroom. Ibis budget in Wasquehal.
Tango Friends Meeting, the best way to bring your friends tangueros to this wonderful region